BAYFEST YOUTH THEATRE SUMMER CAMP,
2018 SEATTLE INTENSIVE
July 26th – August 10, 2018
The deadline for most applications has passed, except for certain areas/schools.  Please email us at: BAYFESTyouthTheatre@gmail.com if you are still interested.
The 2018 Seattle Summer Camp Intensive will center around a production of "R & J" — based on Shakespeare's Romeo and Juliet in a high-energy modern setting with acting, movement and music –think Shakespeare meets "Stomp."  Rehearsals and workshops in acting, movement, stage combat, physical comedy and voice are taught by professional actors, directors and choreographers and always culminate with public performances. We also schedule a number of outings and events during the program: professional theatre, site seeing, BBQs and parties. We work and play hard and always have LOTS of fun!
BAYFEST challenges groups of 14-19 year olds of every race, ethnicity and socio-economic background to build performance skills, creative thinking, self-awareness, and social responsibility.  We work very hard to make sure that all accepted students are able to participate, regardless of any family financial restrictions.  Tuition is subsidized by BAYFEST fundraising and is set as low as possible, but

full and partial scholarships are available

for those who need them, and we encourage anyone to apply.

The Summer, 2018 full tuition is $985 for the 16-day program,

with scholarships available

.

Classes/Rehearsals will be held at Pathfinder School in West Seattle.  Accepted participants from out-of town will be hosted by local families, which is a great part of the experience.
Feedback from previous BAYFEST participants can be found HERE

---
MORE ABOUT BAYFEST SUMMER ACTING CAMP INTENSIVES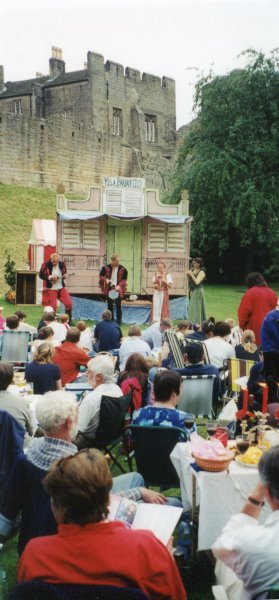 Since 1990, the BAYFEST Summer Program has provided pre-professional-level theatre training and cultural enrichment to groups of talented young performers, aged 14 – 21, from around the United States, Great Britain, Canada, and elsewhere.  We now base our programs in Seattle, Washington, although each summer we accept some students from out of the area.
Participants have come from the widest possible range of backgrounds;  over 50% with scholarship assistance.
We have have worked long hours rehearsing and performing productions from improv to Shakespeare to musicals; we have had crazy fun together at parties and beach barbecues and baseball games. We have laughed and cried and played and learned with each other and the BAYFEST staff and teachers…
…and in many cases, BAYFESTers say that it was their best summer experience EVER!
For more information, join our growing community on Facebook!