Robert Shampain is Founder and Director of the 27-year-old BAYFEST Youth Theatre program. He has taught and directed theatre training programs with major companies around the US and UK for over 30 years, including the Kennedy Center for the Performing Arts, Jacques d'Amboise's National Dance Institute in New York, National Youth Theatre of Great Britain, Boston University, Catholic University of America, University of Southern California, Clwyd Youth Theatre, Tyne Youth Theatre and Seattle Children's Theatre among many others. He has worked as a professional stage actor and director around the US and UK, as well as having acted in many TV and film projects. He sits on several Educational Equity teams in Seattle.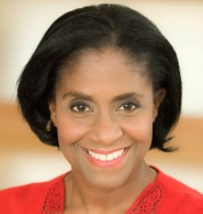 Angie Bolton is an actor, singer, dancer and teaching artist who has worked in the schools since the 1980s. She has worked for Powerful Schools creating dance/drama pieces in several Seattle schools including one on the Harlem Renaissance that culminated in student performances.  Other residencies she has taught have focused on social studies, the rain forest, and working with behavior disorders.

Etienne Cakpo is director and lead choreographer of Gansango Dance Company. Cakpo is an award-winning professional dancer, choreographer and musician from Benin, West Africa. He teaches and performs traditional African dance from Benin as well as contemporary African dance styles and has been building his dance repertoire for over thirty years. Skilled in both traditional and modern dance styles, Cakpo lives to dance. He teaches African dance classes at Open Flight Studio in Seattle and performs locally, nationally, and internationally. Cakpo is the Kawasaki Guest Artist at the UW Department of Dance for the 2018-2019 school year.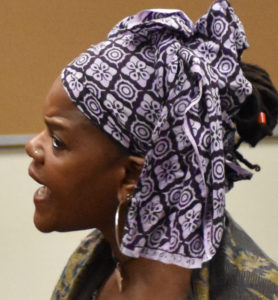 Sumayya Diop is a dancer, actress, drummer and choreographer who is a specialist in Afro-Carribean dance and other ethnic dance and movement formats. She has taught for Arts Corps, Creative Schools Initiative, The Creative Advantage, Spectrum Dance Theatre, Langston Hughes Performing Arts Center, Centrum Arts, and at many other schools, community arts organizations and theatre companies. She trained at the Cornish College of the Arts, Seattle Repertory Theatre's Teaching Artist Training Lab and Seattle Central College. She offers residencies through her company Sumayya Diop Drumming and Dance.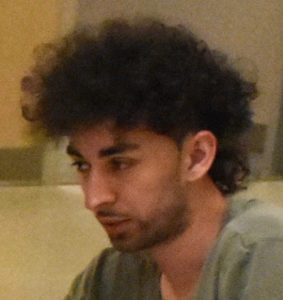 Bobby Eyerman is a Seattle-based Hip Hop and breakdance teacher and performer who has won numerous breakdance 'battles.'  He teaches weekly classes at Youngstown Cultural Arts Center in West Seattle.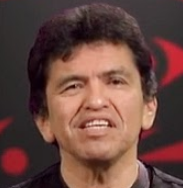 Roger Fernandes is a Native American artist, storyteller, and educator whose work focuses on the Puget Salish tribes of the western Washington region. He is a member of the Lower Elwha S'Klallam Tribe and has a B.A. in Native American Studies from The Evergreen State College and a Master's Degree in Whole Systems Design from Antioch University. He is an accomplished Coast Salish artist creating art and designs and teaching about this cultural art style. As a storyteller, he shares traditional myths, legends, and tales of tribes from tribes across the region. In sharing these stories he gives philosophical insights to the beliefs and customs of the Native people. Native people call their stories 'teachings', as they are the fundamental way of teaching children. He believes deeply that all stories speak the same human language and teach the same lessons. He teaches at the University of Washington and does frequent collaborations with other artists and groups, including BAYFEST.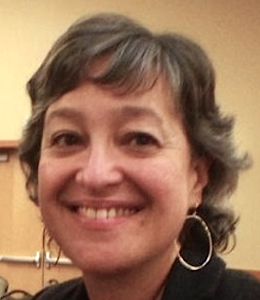 Fern Naomi Renville is a Native American storyteller, performer and director who has worked with Red Eagle Soaring Native Youth Theatre.
SOME OF OUR WONDERFUL PAST TEACHERS INCLUDE:
Gina Angelique Founding Artistic Director of Eveoke Dance Theatre in San Diego, California.                   
Seth Barrish is Artistic Director of the acclaimed Barrow Group Theatre Company and School in New York City. His work as an actor and Director has been seen in New York and regional theatres around the US, and he has also acted in numerous TV productions.
Jean Taylor is a Master Teaching Artist with Lincoln Center Institute. She also taught for many years at the  Berkeley Carroll School and Stella Adler Conservatory, and is a certified Alexander Technique teacher. Her work as an actress and clown performer has taken all over the US.
Dean Byfield was founder of The Engine Room Theatre Company in London. He was Assistant Director of the National Youth Theatre of Great Britain, and his teaching, performing and directing work has taken him all over the UK and Europe.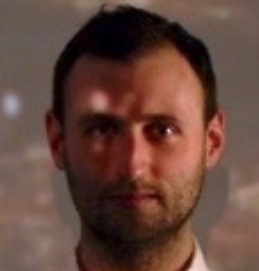 Sam Gold trained as an actor and physical performer at Pomona College in California. Combining classical theatre training with a background in Corporeal Mime, Sam has performed his solo work and taught physical theatre at home and abroad in schools, workshops, and international festivals. Selected as a 2011-2012 Watson Fellow, Sam traveled the world studying the connections between puppets and people in performance.
Molly Kenny is the Founder of Rubicon Dance Cardiff, South Wales. She worked for many years as Movement Specialist with the Royal Shakespeare Company.
David Quicksall received a BA in Theater at the University of California at Santa Cruz and went on to receive an MFA in acting at UCLA. In Seattle, David has worked in the professional theater as an actor, director, and writer for ACT, the 5th Avenue, Intiman, Seattle Children's Theatre, Seattle Shakespeare Company, and Book-It Repertory Theatre. This last winter, David directed his original adaptation of Frankenstein for Book-It Repertory Theatre.  He will be directing The Two Gentlemen of Verona this summer for the Seattle Shakespeare Company.  Over the last 13 years, David has worked as a teacher and artist mentor for Arts Impact, an organization that trains classroom teachers to infuse the arts into their curriculum.
Dr. Gideon Rappaport is an award-winning Shakespeare, literature and humanities teacher and lecturer who taught at La Jolla Country Day School  and The Bishop's School, both in La Jolla, California). He has worked as Dramaturge for the Old Globe Theatre in San Diego and California Shakespeare Festival, among other theatres, and has taught and guest-lectured at colleges and universities around the country.  He has authored several books on Shakespeare as well.
David Robinson is a painter, storyteller, and theatre artist living in Seattle, Washington. His travels and work have taken him all over the world.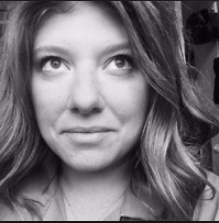 Mary Rochon Eggers designed costumes for BAYFEST's The Winter's Tale, in La Jolla, CA. As a multi-award winning Costume Designer, Mary has focused her career on story telling through fabric, color and silhouette. She has been a visiting artist with the NW Children's Theater in Portland, OR and many other esteemed companies like The Old Globe, La Jolla Playhouse and Artist's Repertory. Mary holds an MFA in Design from the University of California, San Diego and a BFA in Fashion Design from the Art Institute, Chicago.  She also works as a Technical Apparel Designer for Hanna Andersson.